Beluga Diving
Authentic Corsican diving experiences
Beluga Diving was founded at Ile Rousse in 1976, and offers a quality services based on over 30 years of experience of diving in Northern Corsican waters.
We specialise in two kinds of diving experience:
For the experienced diver.
We know the waters around Ile Rousse intimately, and will be able to guide you to what is most exciting given the season and weather.
We focus on offering a quality service – this means our boats are not crowded, we take the time, and we put our expertise at your service.
We are delighted to answer any questions you may have, share our knowledge of this locality and others where we have dived, and help you achieve your diving goals.
We refill the tanks at our family property at altitude up in the hills, ensuring the quality of the air.
For the beginner/courses and training
We focus on providing an experience of diving that will encourage you to go further.
If it's your first time diving, or if you are on a beginner course, our aim is to provide you with the focused attention of expert instructors, in pairs or individually.
We believe that from your first dive, you are building the habits and knowledge that can enable you to dive safely all over the world, if you choose to carry on with diving.
Our aim in your first dive is to provide you with an experience where you can feel confident underwater, be safe, and have a marvellous experience.
For longer courses, we take the time to ensure that we, and you, are confident that you have truly achieved the level, and that you will be able to dive safely internationally using these qualifications.
Children are welcome at Beluga Diving, and we provide the kind of quality, relaxed experience that they will not forget. Teaching them good habits, but in a language they can understand, is something very important to us.
Our instructors have extensive international experience – many of them dive all winter in hotter climates all over the world. Most of them are Corsican, grew up diving here, and look forward to sharing with you what is special to our coastline.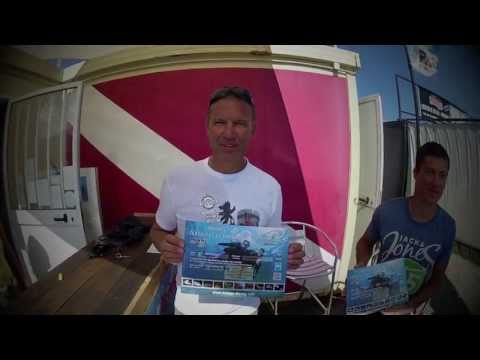 Dives that visitors often mention:
- The Naso – an underwater rock formation descending from -13 to -37 meters, with very rich fish, sea fans, fixed fauna. We often see the manta here, there are moray eels living in the rock, and grouper. The Naso is a site you can visit over and over, it never loses its charm, and it almost always provides great sitings for beginner to experienced divers
- the wreck of the Calvi B17 bomber – an exciting diver for experienced divers to this American bomber from 1944, now home to anthias, lobsters, moray, sar, and more.
- the Petit Tombant – Between -16m and -42m, dentex and other species
- the Grand Tombant – A plateau at -20m, descending to -39m – beautiful gorgones, sponges, octopus, sar.
- Le Danger d'Algajola – Immense plateau, from -1m to -40m. Many different species, including porgies, congers, moray, brown meagre, castagnoles.
We look forward to welcoming you at Beluga Diving – please don't hesitate to email me if you have any questions.
Myriam Berz